Clare started her career in the property industry in the 1990s as a part-time weekend receptionist in a local estate agent, in her Oxfordshire home town.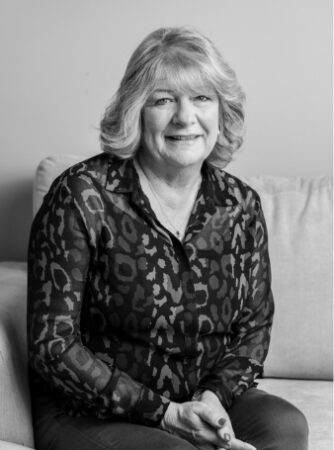 Her passion for sales took Clare from estate agency to new-build sales, holiday cottages, panel management, and of course, training!
She has personally visited over 300 law firms and 2,500 estate agency branches throughout England & Wales. More recently, Clare has been a Business Developer for a supplier to the conveyancing sector, giving her a unique, 360-degree view of the residential property industry.
Clare has worked with some of the very best law firms and estate agents in the country, helping them to generate more business, improve customer care, improve sales progression and to cross-sell more related services.
Clare was proud to be invited to be part of the illustrious panel of judges for a number of prestigious property awards, including the Sunday Times Estate Agency of the Year Awards and Law Firm Services Conveyancing Awards, and has been a speaker at many national industry events.
She is an innovative trainer and communicates in a "hands on" way using real experiences to stimulate empathy and understanding.
What people say about me
"So Where do I begin…. I have known Clare for decades, we've worked within the industry, bumping into each other along the way on many many occasions. Clare is intoxicating with her passion for her career. She works hard, inspires many around her and has a wealth of knowledge second to none!! She can be corporate, she can be independent, being a chameleon working alongside her clients delivering the product, her character and experience in abundance. I look forward to working with her again and again in the future until we both hang up our hats!! An all round BDM, trainer, consultant, give her a challenge and she will do!!"
"Clare is an amazing professional and a lovely person as well!! Nothing is too much trouble. Her knowledge is second to none and she always looks for ways to help and goes above and beyond to achieve this. A really dedicated individual who will do the best she can to assist!"
"Clare's enthusiasm, passion for life and delivering fantastic results for her Clients means that recommending her becomes a real pleasure. She has a a highly credible reputation for the quality of her training and consultancy in the Property sector and this is currently being expanded ino the legal and finance sectors also. Her ability to help organisations deliver sales and service results is truly inspiring."